Our Treated Lumber program is changing and brown is the new green. We have started to stock the brown pressure treated material for our decking line of products and soon all of our products will be the industry standard treated. Green Treated can be special ordered by the lift only.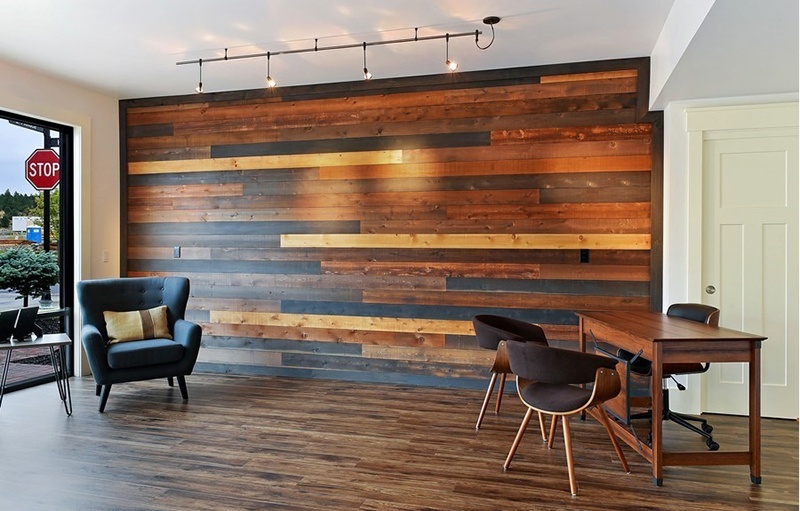 Walls Alive
What's old is new and what's new is old. Pre-finished "BARN BOARD" for all interior applications with the authentic character and beauty of reclaimed wood. The boards have one side with a Band Sawn face and a Combed Face on the other side. They come in 1x6 and 1x8 dimensions in 8' to 14' lengths with a 1x4-10 Trim out board as well. These premium Pine Boards from the hi line producer, Gorman's Bros. Lumber
Mill, are pre-stained in Grey, Brown, Red and Black tones, are VOC Free and require little or no maintenance, Consider the esthetically pleasing appearance of weathered, reclaimed wood with a new take on an old look.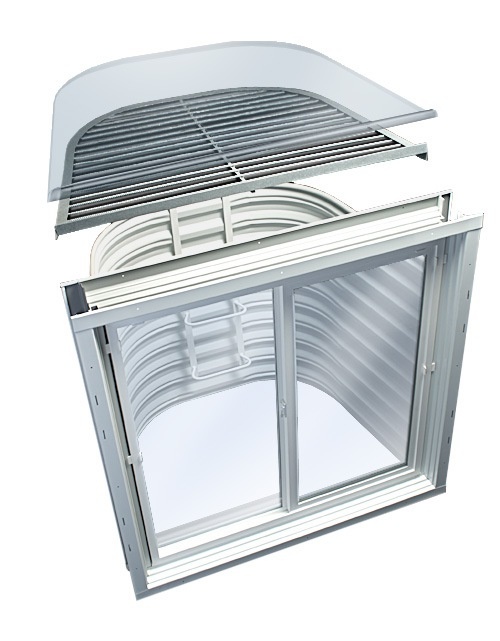 LET THERE BE LIGHT
Since the sixties, there have been little, if any changes to the appearance and function of basement windows ... Until now! Introducing, to this market, the Boman Kemp Basement Window System, bringing natural light, ventilation and transformation to the downstairs living area. Additionally, the system provides all the necessary egress requirements outlined by the Canadian Building Code for basement bedrooms. To appreciate the improvements and beauty of this system and to answer any, and all your questions, simply visit their website;
www.bomankemp-canada.com
We are presently offering a special promotion for innovative builders who choose this system for a show home model. Our stocking size widow system #4040, the 48" x 48" size, will be provided at no charge to the show home build, if this system is specified as a standard for that model (not an option). Our Sales Representatives will be happy to discuss your requirements and to show you a physical display of the product. We will also provide technical support and training on site for your cribbers before installation. One day, all your house plans will include basement windows from Boman Kemp, provided by Davidson Enman Lumber.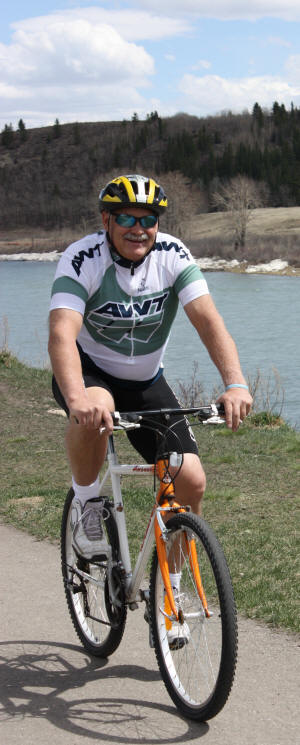 RIDE FOR LIFE
Our own Dean Lang, a member of your Safe DE Team who is responsible for expediting materials at our Cochrane Distribution centre has taken on the challenge of a cycling journey in the Rocky Mountains in an effort to raise awareness and funding in the fight against prostate cancer. Dean will be riding for two days over 200 kilometers along with many other participants in the Enbridge Ride to Conquer cancer on June 25 - 26. If you would like to "Ride with Dean" by contributing to his fundraising effort, please log onto
www.conquercancer.ca and follow the links through DONATE to Dean Lang's personal webpage.
***Update***
Dean completed the 200 km ride and raised over $10,000.00 for the Charity, the following is his thank you letter to all who donated;
Hello Family & Friends
I would like to thank you all for your encouragement & support in my ride for cancer. Cancer has effected all of us in many ways. This past ride had 3000 participants, all which have had cancer or has someone close to them that has had it. We were able to raise 8.5 million dollars to help the fight. I trained for months to ride the 200 km ride. This was nothing compared to the pain & suffering cancer victims go through. A little WAX and a pain in the ASS was worth it!! I encounter numerous people touched by cancer & learned so much. My experience was a life lesson that will be remembered always. We fight the big fight. Thank you for supporting me in my ride for the cure. Lets hope we can make a difference to those friends & family that are touched by this horrendous disease!
In memory of AL my father who suffered, this was one for the big guy BIG AL .
All My Love Dino