We have a comprehensive Safety Program in place and enforced in all of our locations and on jobsite. All our delivery staff wear our Level 1 Personal Protective Equipment; CSA Boots, hardhats and Safety vests while on jobsites. At commercial sites we also wear Safety Glasses, and are equipped with fall protection, if necessary. If further requirements are needed for our staff, while on your Jobsite, please let us know, or if you have any questions regarding our Safety Policies or Programs please send an email to our
Safety Officer. We have numerous staff that are First Aid Trained, at all our Locations.
Looking for the Alberta Occupational Health and Safety Code Online....
Click Here!!!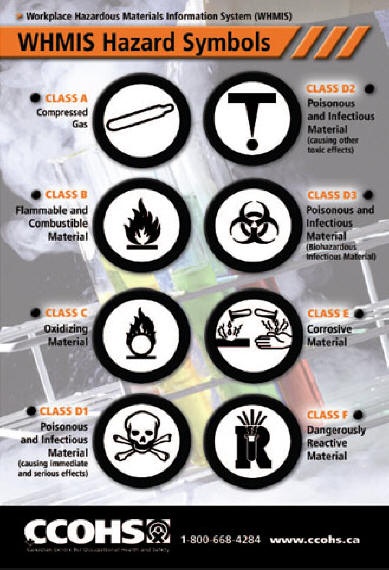 The Workplace Hazardous Materials Information System (WHMIS), Canada's national workplace hazard communication standard, is an example of synchronization and cooperation amongst all levels of Canadian government. The key elements of this system are cautionary labeling of containers, of WHMIS controlled products, the issuing of Material Safety Data Sheets (MSDSs) and worker education and site-specific training programs, This coordinated approach avoided duplication, inefficiency through loss of scale and the interprovincial trade barriers that would have been created had each province and territory established its own hazard communication system.
Please Note: MSDS sheets are available for all of the products we sell, where applicable. Contact your sales representative or the order desk.
The Safe DE Team is currently training our staff in the WHMIS protocols. Although there are relatively few hazardous materials at our workplace they do exist and it is our responsibility to be able to identify them and be aware of the dangers they can pose. This is especially important for those employees who perform some of their duties outside of our physical locations as the WHMIS Hazards at outside locations can be very different and potentially more dangerous. We have in house Trainers who will keep all of our Staff certified and aware of new developments.
Hands spread an estimated 80% of common infectious diseases like the common cold and Flu. These germs slide off easily with good hand washing techniques or using an alcohol based anti-bacterial hand cleaner.